Silverlight 5 – The Final Version is here!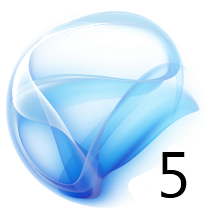 Introduction
On December the 9th, 2011, Microsoft released the final version of Silverlight 5. This release included many new features that I was looking forward to including: P/Invoke, XAML Binding Debugging and Implicit Data Templates. with this release came the Go-Live license. This meant that you can now publish Silverlight 5 application to production servers and get support! I am proud to see this release as I feel that I've been a part of it's success with blogging, speaking, reporting bugs and emailing the team. So "Congratulations" to the team for this release.  This blog post will not only offer links to download it but information on learning more about it. I also included a Mini-FAQ as several questions popped up earlier this year that I feel needs addressing.
If you want to know "What's new in Silverlight 5" then check out this page on Silverlight.net and continue reading the article below.
Getting Started
First, we are going to need to download the required tools to install the Silverlight 5 RTM. Before getting started, please note that you can install the Silverlight 5 RTM on top of the final release of Silverlight 4. If you have the Silverlight 5 BETA/RC installed, then you might want to go ahead and remove those first.
Tools needed:
This download will install all components necessary for Silverlight 5 and Microsoft WCF RIA Services V1 SP2 development including:
Silverlight 5 Developer Runtime
Silverlight 5 SDK
Update for Visual Studio 2010 Service Pack 1 and Visual Web Developer Express 2010 Service Pack 1 (KB2502836)
Microsoft WCF RIA Services V1.0 SP2
If you want a direct link to the files then you can click here.
Documentation:
FAQ (Frequently Asked Questions):
I've heard rumors that Silverlight 5 will only be supported in Internet Explorer, is this true? False, Silverlight 5 will support all major browsers including : IE 9, 8, 7, 6, FireFox 3.6+, Safari 4+ and Chrome 12+. (Reference: http://www.microsoft.com/silverlight/what-is-silverlight/)
Is Silverlight 5 going to be officially supported by Microsoft and if so then how long? Silverlight 5 will support the browsers listed above through 10/12/2021. That is almost 10 years, that Microsoft will be supporting this platform. (Reference http://support.microsoft.com/gp/lifean45#sl5)
Will Silverlight 5 run on a Mac? Yes, Silverlight 5 fully supports Mac OSX. The only items that will not work are 3D features requiring DirectX and p/Invoke/Com.
Learning Resources
In case you missed it, I have a 10-part series on Silverlight 5 on SilverlightShow.net. In this extensive guide to Silverlight 5, I give a step-by-step introduction to Silverlight 5, and dives into the features most important to a Silverlight developer.
Thanks for reading!
Tweet
Follow mbcrump
No new comments are allowed on this post.