Introduction
I was lucky enough to get the geeksphone Firefox OS Developer Preview Phone (Keon) directly from Mozilla. This blog post will contain lots and lots of pictures with a quick summary at the end. I'll be talking more about this phone in the future, but for now just pictures.
Note: I was NOT asked or paid to write this blog post. I asked Mozilla for permission first, which they granted.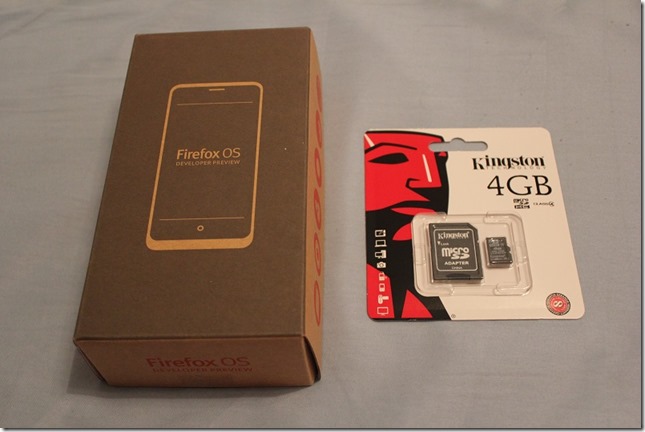 After the device was shipped to me, it came with both the phone and the Kingston 4GB memory card.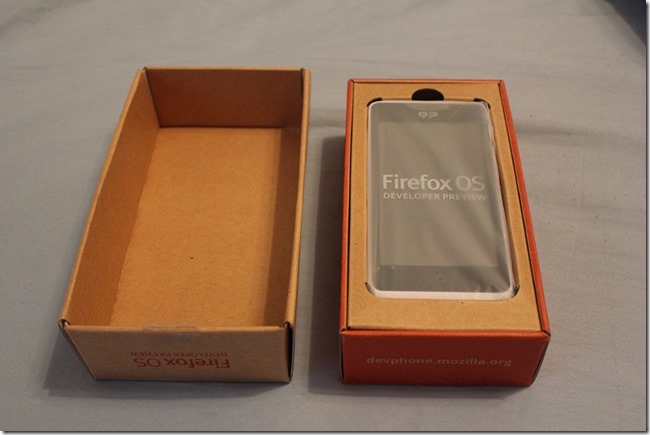 First look after taking the cover off.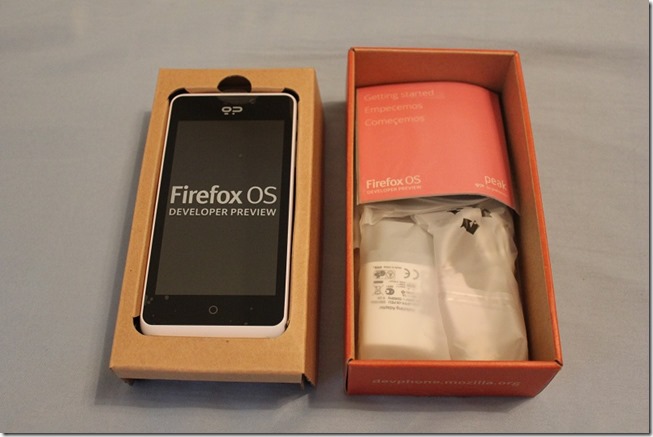 After removing the plastic wrapping from the phone, you can see the box comes with all kinds of goodies.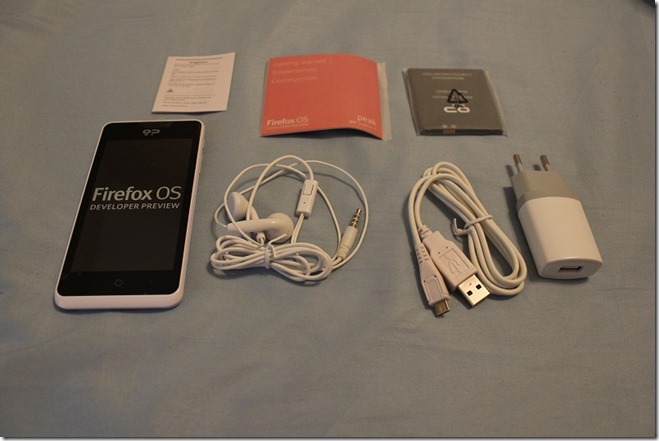 It comes with the phone, instruction manual, warranty, ear plugs, USB cable and an European USB wall adapter.
The front and back of the phone.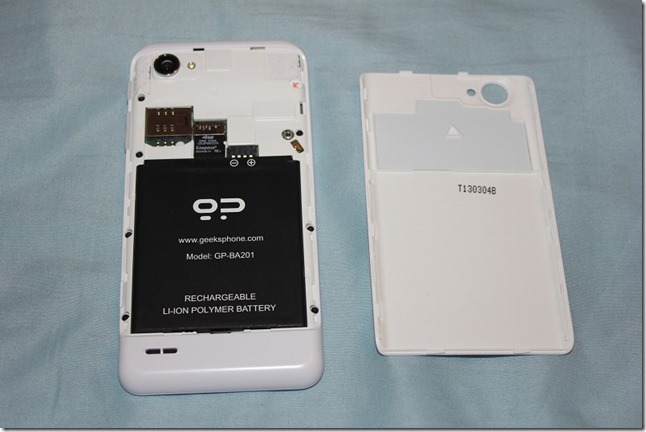 After opening up the back, I inserted the 4GB memory card and battery. I did not have a SIM card adapter available as I am currently using a Nano-SIM.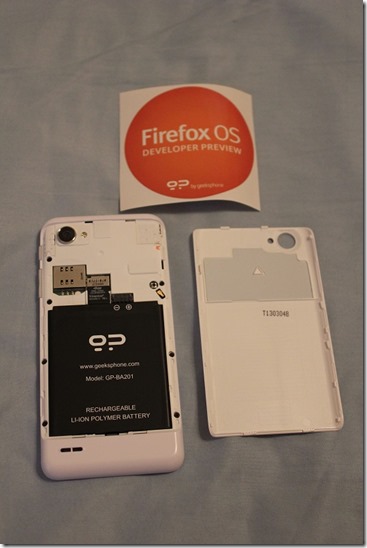 I couldn't resist not showing off this cool sticker that I missed from the original picture.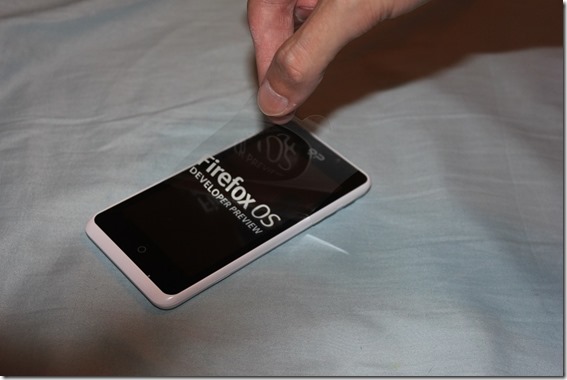 Not a better feeling in the world.
You first have to navigate through several setup screens.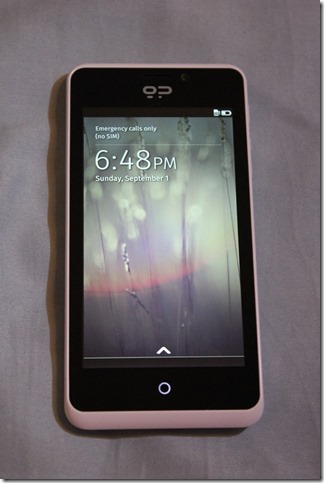 Then comes the lock-screen. You can simply swipe up to unlock it.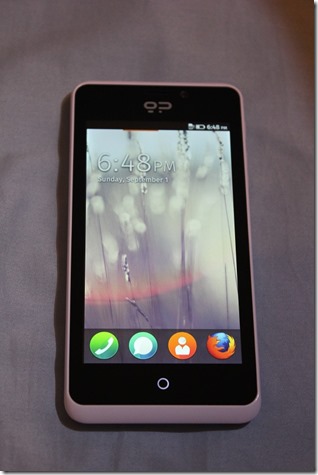 This is the first screen that you see, obviously the buttons are phone, SMS, contacts and the web browser – powered by Mozilla! Surprise!
If you swipe to the right, you can start to see some apps such as the camera, gallery, FM radio, settings, Marketplace and HERE maps.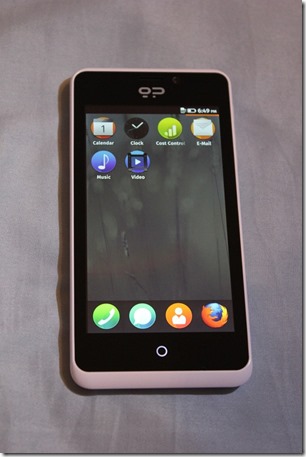 Another swipe to the left and you will see the calendar, clock, cost control, e-mail, music and video.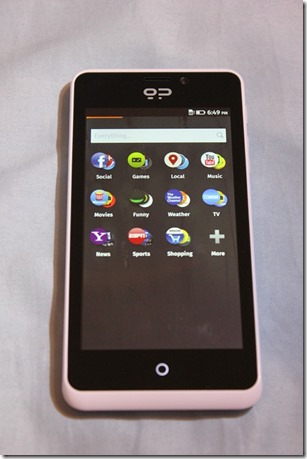 If you head back to the home screen, and swipe right then you can see many entertainment options such as games, YouTube, Movies, TV, Sports and more.
Wrap-Up
I am really excited about this phone as the apps are open web. The API documentation seems straight forward and they have a ton of docs on HTML5/CSS3/etc. in case you need to get up to speed. They also have a demo studio with source code to help you get up and started very quickly.
I hope this first looked helped! Again, stay tuned as I'll be writing more about Firefox OS as time permits.
Tweet
Follow mbcrump
No new comments are allowed on this post.